Pretty New is a web-based mobile app marketplace for selling & buying clothes. The service is associated with delivery, where buyers come to pick up items, and sellers - send goods for delivery.
Feature
Pretty New now at the MVP stage. We have implemented the main work scenario with placing orders, searching, paying and shipping goods. The system will be launched in test operation. -About client
A Swiss company specializing in secondhand decided to make its own app to sell clothes all over the country.
Solutions
The application has an interesting implementation of the map, which displays the nearest sellers around the buyer.
Delivery is implemented in several ways: pick it up yourself, send it by mail and pick it up through the point of issue.
Shipping cost is automatically calculated based on the weight and height of a package.
The marketplace has an auction and clothes exchanging system between buyers.
Users can subscribe to sellers to track their new ads.
Сonvenient & Сustom admin panel.
Ads boost and advertisement.
Design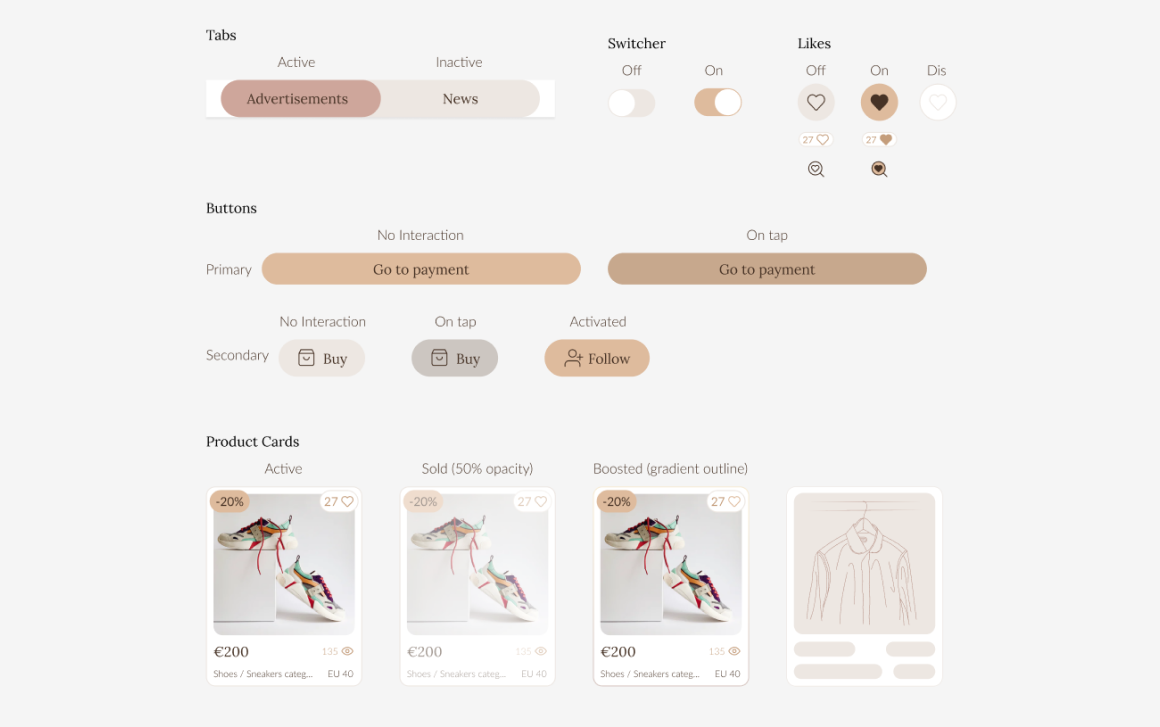 Application design is based on customer preferences and graphic axioms. The colors contrast, look light, cozy and pleasing to the eye of the user.
Screen list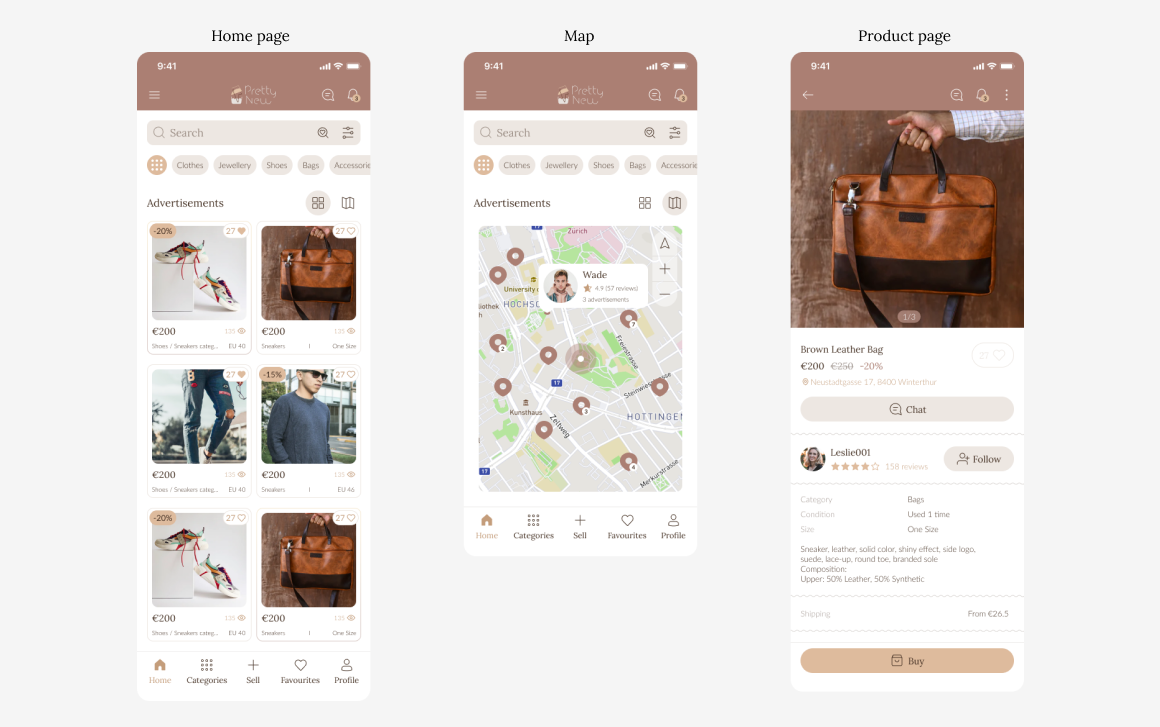 Results
Pretty New is an intuitive and attractive secondhand-marketplace application that performs all the assigned tasks. The app solves customer problems, makes it easier to find and buy clothes.