About the project
The 4G communication provider provides SIM cards with different tariffs. They work all over the world, both physical sim cards and virtual ones are offered. Basic information about their project was presented in another case.
This time we have created a Landing page for advertising campaigns and quick acquaintance of new clients.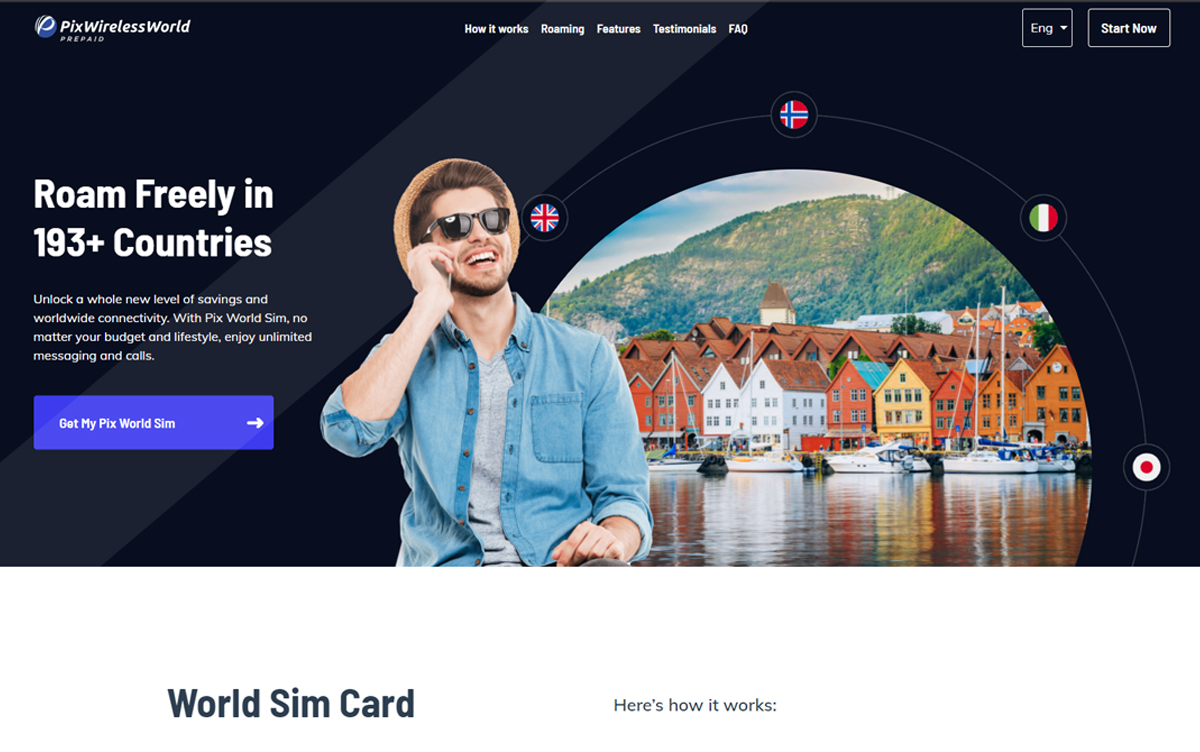 Solutions
Virtual map provider tariffs
Convenient view of the tariff plan in each country. The location of the country and the tariff plan for it are visually displayed.
Multilingual
An algorithm for adding new translation languages has been implemented. Because Sim Card works all over the world, any person with any native language can visit this page.
Results
A sub-project of the main Pix Wireless site. The sales page has an intuitive and responsive design and provides comprehensive information about the provider. We have developed a specific algorithm to make it easier to add a new language.