Project description
GAT (Global Assets Tracker) is a compact module for tracking GPS location and transmitting it to the cloud via GSM \ GPRS \ USSD.
Companies use GPS systems to improve productivity and quality of service, as well as to keep cargo and vehicles safe.
Scope of GPS tracker:
Vehicle tracking
Control of delivery of goods and parcels
Personnel monitoring
Search for pets and farm animals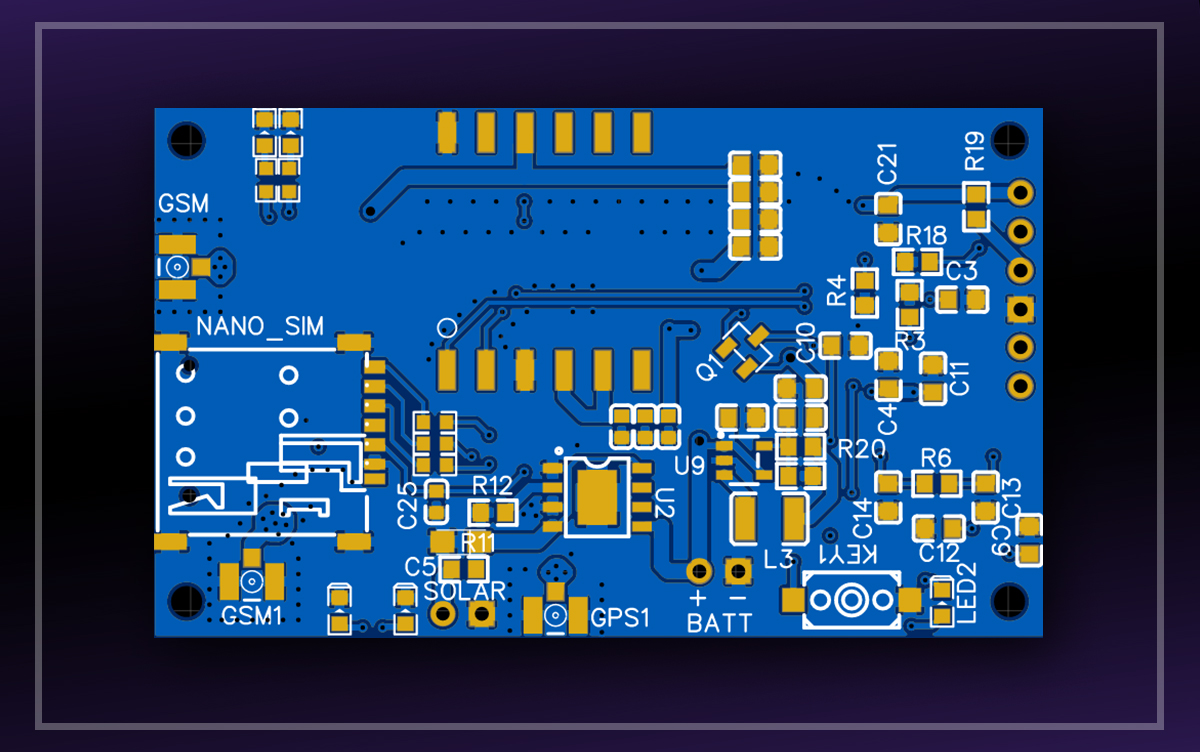 Used technology
Base
STM32 microcontroller, based on ARM Cortex-M cores.
Functional
Tracking GPS data and sending it via GSM, GPRS or USSD is carried out using the SIM808 module. Cloud service and Mobile application to display the collected data.
Power
Lithium battery. Autonomous work in the mode of continuous data sending - about 10 hours. In the energy-saving mode, the GAT is able to live for 2.2 years.