We are glad to present to you our development called "PISP" (Portable in System Programmer)
Due to the fact that we have been working with IoT for quite some time, we often have to reflash devices, so there was an urgent need to optimize this process.

Most often, programmable devices are located in hard-to-reach places, and in order to reflash them, you have to enter these places with a laptop. Therefore, the main goal of creating your own programmer was to reduce its size to the level of a pocket device. In addition, there are no devices of this kind with such a compact shell on the market yet.
What is it?
PISP V1 is a pocket-sized portable ISP programmer designed for field and low-volume production programming applications. Supports programming of many in-system programmable (ISP) microcontrollers including Atmel AVR, ESP32, ESP82XX, STM32 and much more soon.
PISP now has the following advantages:
Compact, durable and lightweight
Suitable for almost any Atmel AVR, ESP32, ESP82XX, STM32
Upload / Download / backup firmware
Serial monitor
Store all your firmware at once
Built-in 1300mAh battery and MicroSD
Who will benefit from PISP?
Such a device will be useful for small-scale production, automated control systems and specialists in service repair and restoration of devices.
It is also suitable for programming and testing equipment in production and in the field.
It will be useful for enthusiasts who need a portable programmer, because it is convenient and cool!
Advantages
Portability. No laptop needed for in-field maintenance. Upload/Download/Backup firmwares, Monitor Serial output - everything you need on fields
Autonomy. Does not require additional power supply thanks to the built-in 1300 mAh battery
Compatibility. Atmel AVR, ESP32, ESP82XX, STM32 and much more are coming soon.
What's inside?
PISP is able to flash any ESP chip, raise a Wi-fi point or connect to an existing one so that data can be downloaded to it. An I2C scanner is available for diagnostic purposes.
There is also a Serial Monitor. Everything that is sent to it via a serial cable, it can show on the display. For example, the contents of the communications of Serial ports. Serial Monitor combined with I2C makes debugging functionality.
As for the form factor, 4 design options were considered for the programmer, differing in the location of the buttons, size and some details of the case.
Landing page design
The general visual style is made in the manner of retro games, for this the appropriate font "Press start 2P" was chosen.
The landing page contains a lot of Easter eggs and references to classic game titles such as Space Invaders, Pac-Man, Super Mario Bros. and Mortal Kombat.
There is also a labyrinth mini-game. All graphic elements, including the maze, were drawn from scratch. In addition, most of these elements are animated and interactive.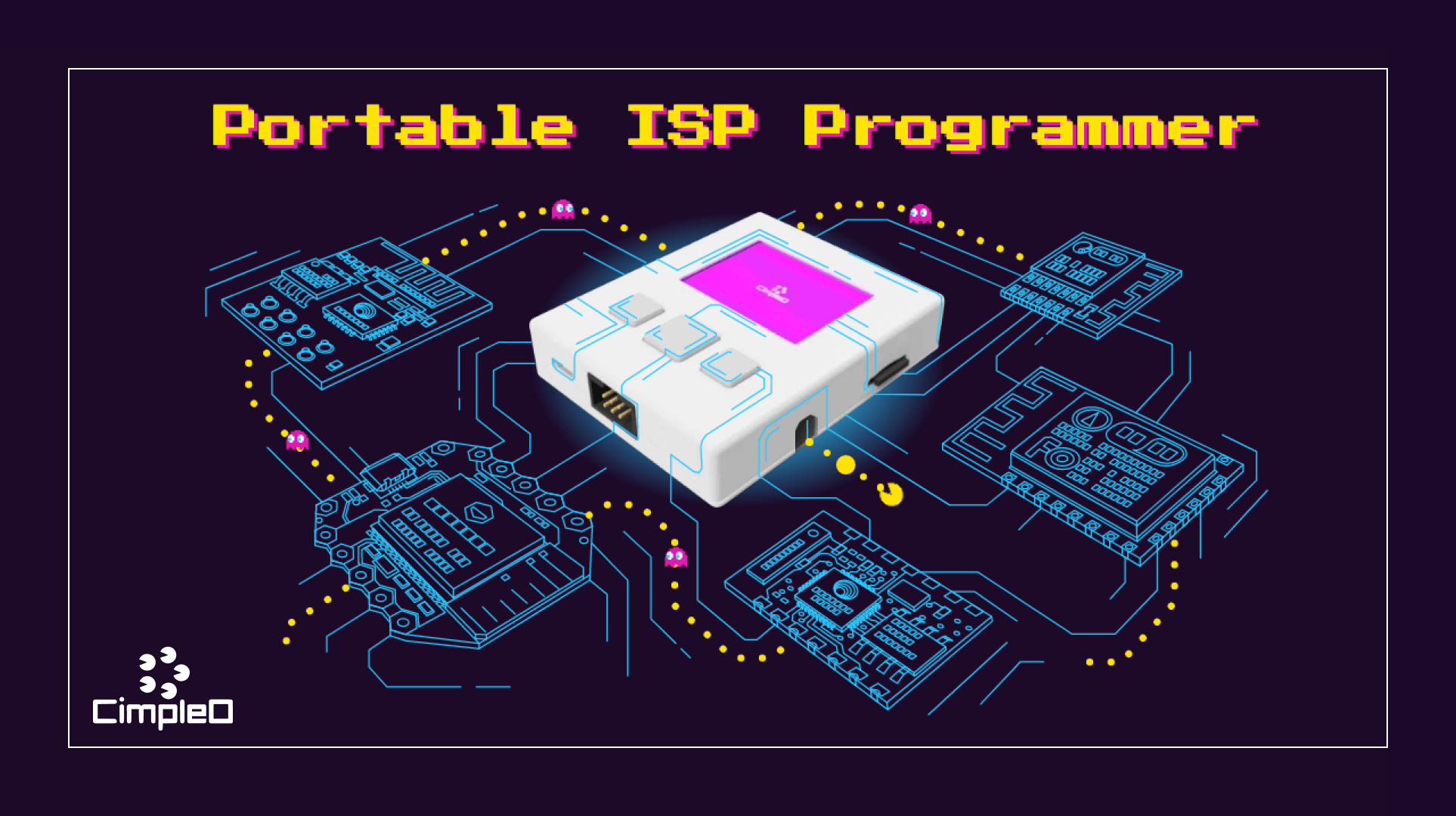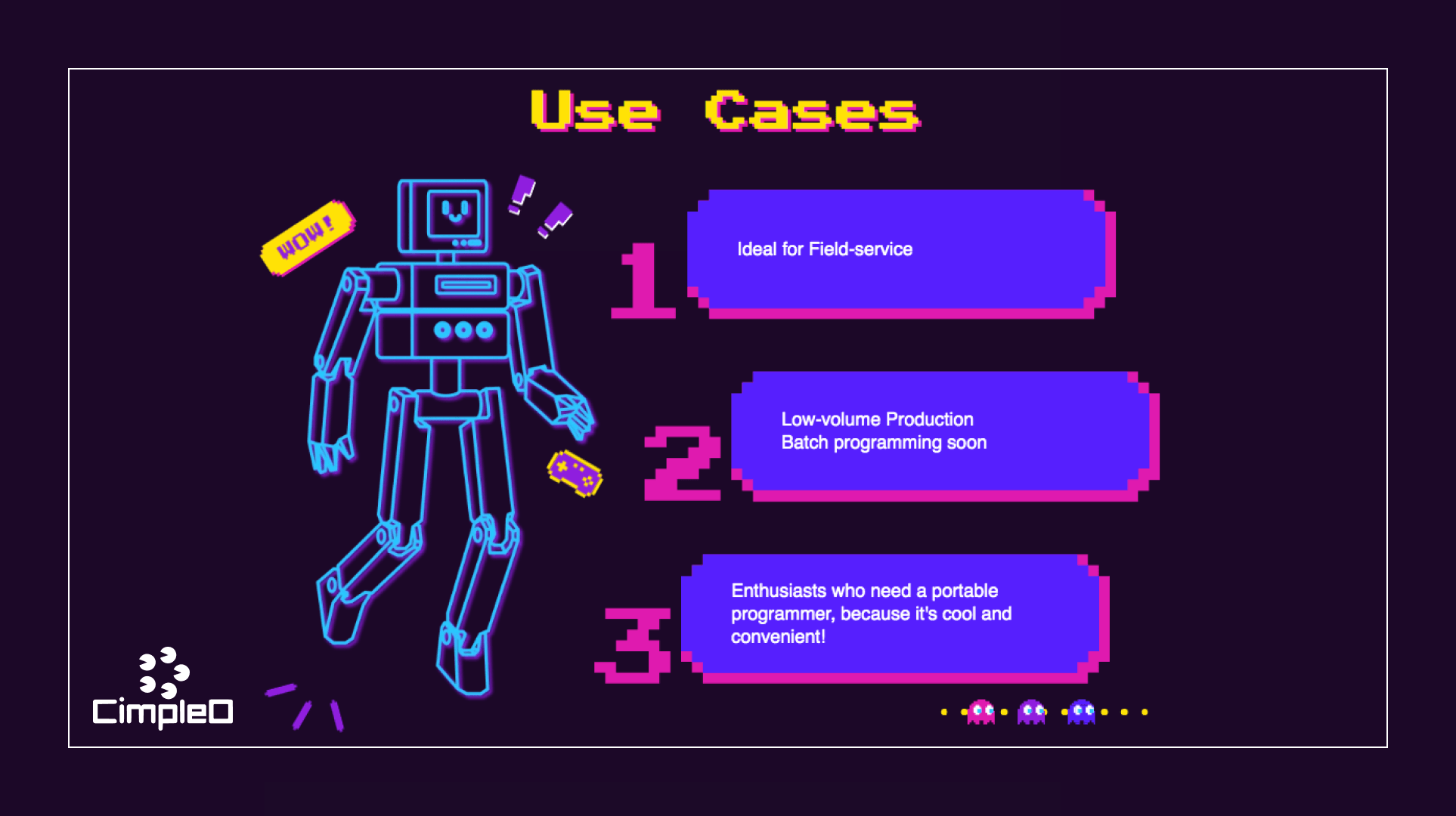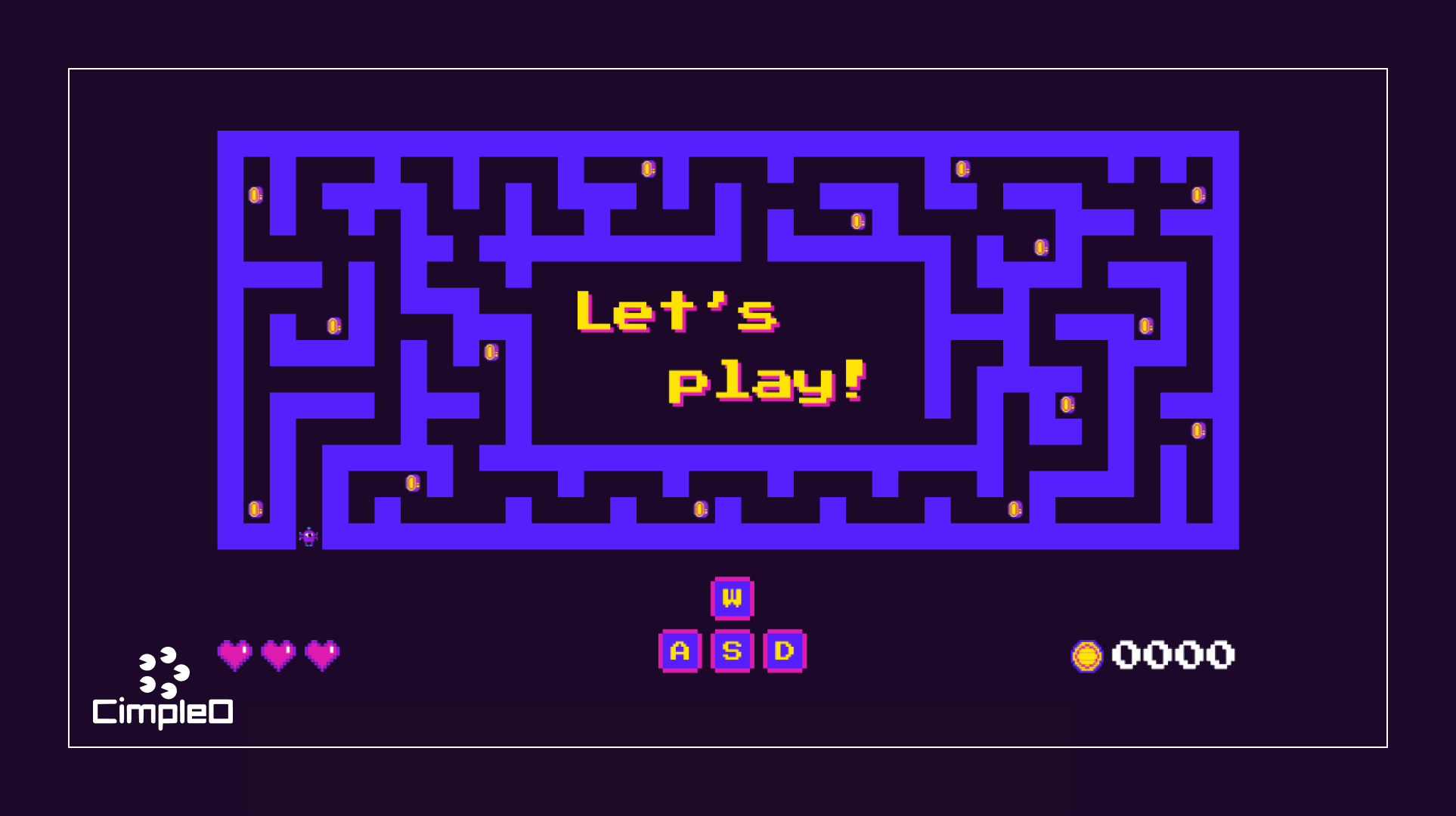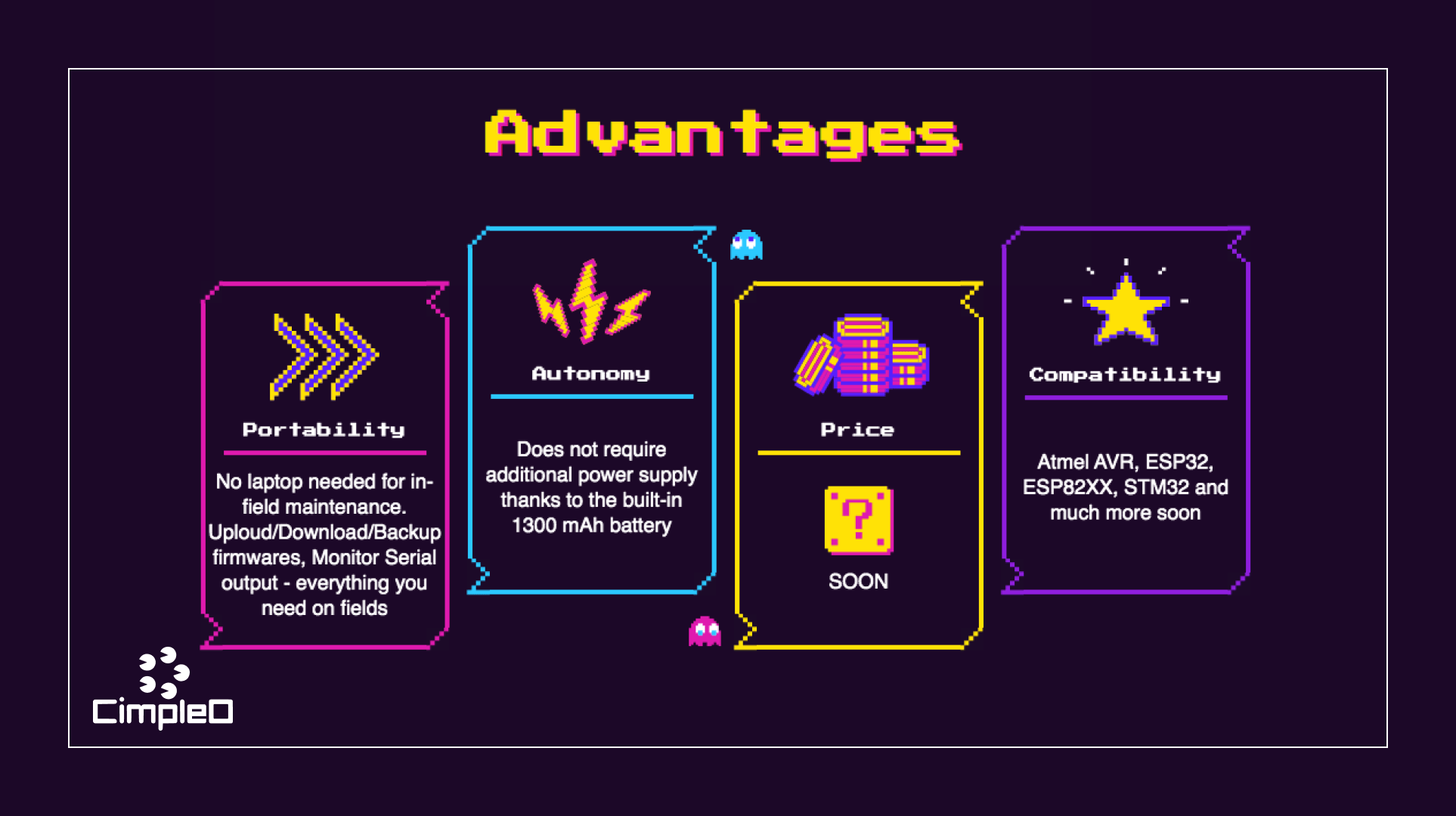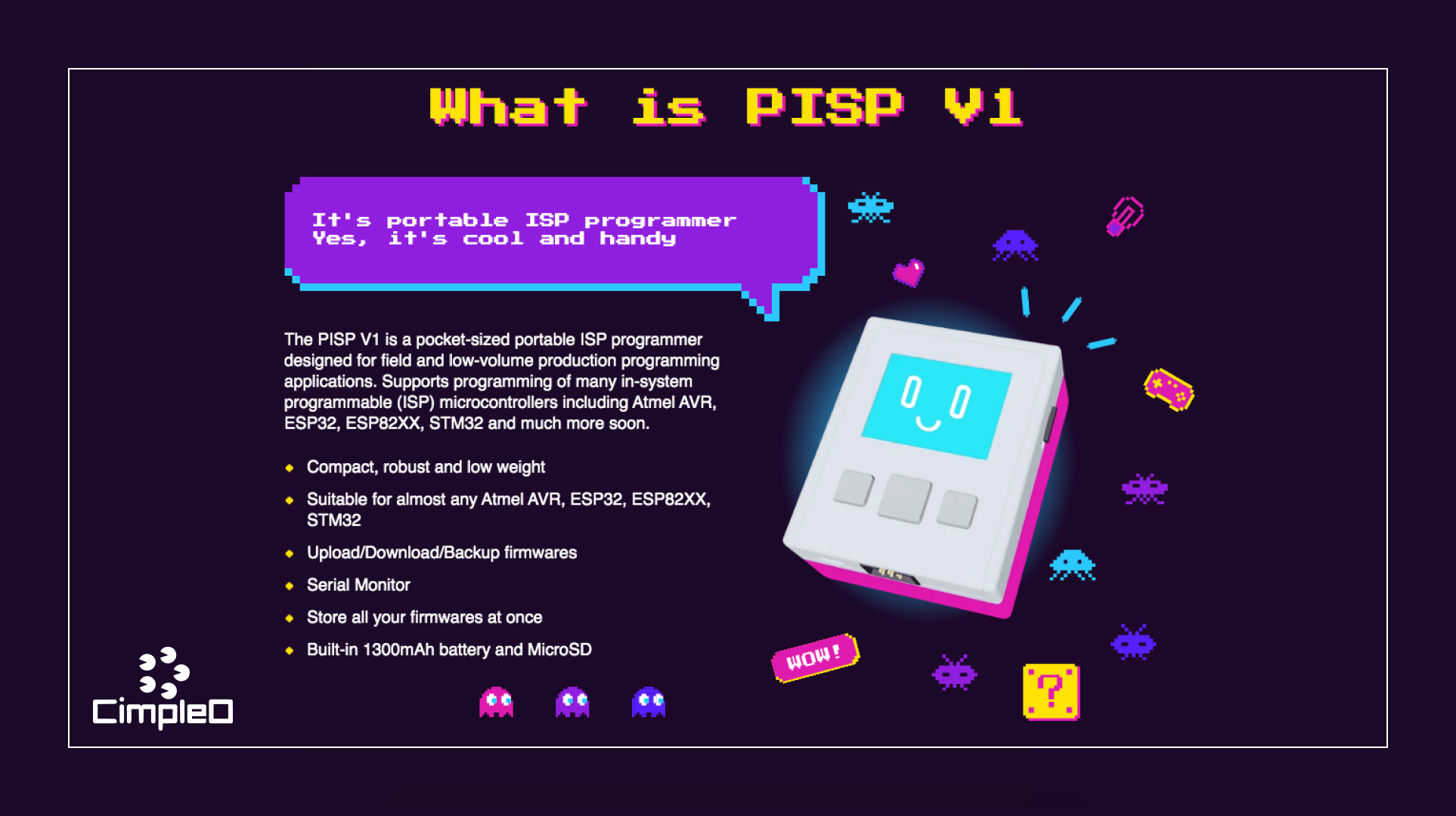 You can see for yourself!
The device is ready and fully functional. If you want to optimize the process of flashing your devices - contact us!